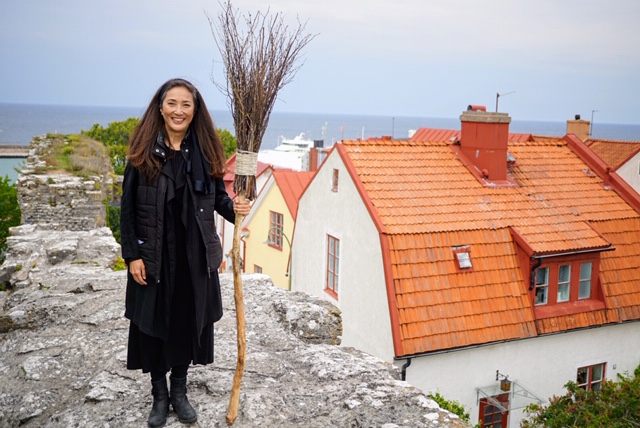 For all you Kiki Fans!
Welcome to Kiki's Tour Homepage!
We will guide you directly to the places in Visby that inspired Hayao  Miyazaki when making the animation Kiki's Delivery Service.
Japanese guide: also fluent in English, German and Swedish.
This tour is a tour by foot in the medieval city of Visby on Gotland.
We will visit 15-20 famous spots and views from the movie.
The tour lasts approximately 90 minutes to 120 minutes.
Small group with max 6 persons (negotiable if large family)
The assembly place is in front of the Tourist Information at Donnerska Huset, DONNERS PLATS 1, 621 57 Visby.(click here for Google Maps)
Please book via email or SMS.
Price: 150 kr per person. Major credit cards accepted.
Contact:
Aya Hasegawa Feurst
Tel. +46 498 21 58 10
Mobile: +46 76 141 37 25
Email: aya@olaya.se